⁄ At LifeCare.Network we want to help make the world a little bit a better place.
For ourselves and for future generations. But in doing so we do not focus on the big global tasks as that would be presumptuous.
We believe that many small steps that can be implemented in everyday life by as many people as possible are crucial to the overall result. Our goal is to recognize, address and support the needs of society. For a worthwhile future.
Companies and associations bear responsibility, too. With their innovative product developments and proposals they have a significant influence on the way we think and act.
Therefore, we would like to invite companies to take this route
consciously and offer consultancy for various areas.
⁄ LifeCare.Network provides a pool of different experts to deliver answers to many questions about business management. Our network continues to grow.
We currently offer consulting services in the following areas:
Innovation and change management
Sustainable corporate management
Marketing strategy and concepts for consumer goods
Holistic consultancy for start-ups
Consultancy and training on cooking and nutrition
Get in touch with us Get in touch with us. We will be happy to discuss your needs and prepare a customized offer.
⁄  LifeCare.Network also offers workshops in addition to its consulting services. Our actual workshops:
Resilience in times of change
Harnessing the power of inner calm and composure facing the challenges of everyday life.
Start your future now! Time for a new sustainability
From inner to outer sustainability - living and doing business in a responsible and sustainable way.
⁄ We all know that it's not only companies that set trends with a variety of product innovations.
Ultimately, consumers determine with their daily purchasing decisions which trends will prevail and thus shape our society as well as our lifestyle.
⁄ Our vision is to bring business and consumer expectations together to achieve the highest possible quality of life for all.
For a long time, product performance alone was the purchasing criterion. But times have changed. Today, factors such as environment, sustainability and social justice are becoming increasingly important.
⁄ With our certification of products which are particularly user-friendly and socially responsible, we support consumers in their purchasing decisions and provide guidance.
"How life pans out, both now and in the future, is determined by how we think and act "
The earth itself doesn't care how we treat our environment, including our fellow human beings. Our blue planet will surely continue to rotate for billions of years to come. But we human beings must not remain indifferent to the development of our earth and its inhabitants. Many in our society, whether consumers or entrepreneurs, are now aware of this. At least that is what we assume. With a constant flow of new ideas and innovations we want to make consumers' lives more pleasant, healthier and more beautiful.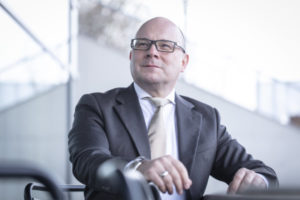 Companies want to be successful in selling these new products. At the same time environmental responsibility seems to be increasingly important to both vendor and buyer. Is sustainability itself becoming more and more a selling point?
We at LifeCare.Network have dedicated ourselves entirely to the field of innovation and provide advice based on our extensive knowledge of consumers and their verified feedback. This clearly shows that innovation and innovative developments with user-oriented added-value offer a distinctive competitive advantage by providing important purchase incentives especially in times of rethinking values. Therefore, we have various instruments in our portfolio that help to evaluate innovations at an early stage and to develop them in line with market requirements.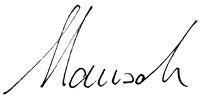 Stephan O. Hansch
CEO LifeCare.Network
The LifeCare.Network Consumer Awards: Kitchen Innovation Award & Lifestyle Innovation Award
These are no ordinary awards: Designed as consumer awards, we at LifeCare.Network aim to capture the needs of consumers, promote needs-based product innovations and highlight products that are particularly consumer-friendly.
The Kitchen Innovation Award as well as the Lifestyle Innovation Award serve as a clear and objective guide for consumers, trade and retail partners alike when making a purchasing decision. These consumer awards are presented once a year for outstanding products from kitchen, cooking and kitchen equipment, interior & outdoor living and other lifestyle sectors.
Our unique feature: Our competitions are characterized by a multi-stage selection process. For us, it's not only the opinion of a jury of experts that is decisive, but rather the opinion of consumers.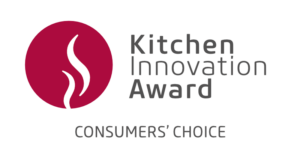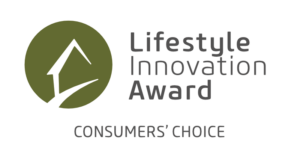 ⁄ Feel free to get in touch with us! Simply write us a message. Every cooperation starts with a first step. After an initial discussion, we will prepare an individual offer which is tailored exactly to your wishes.