Strategy for your future!
⁄ Defining innovation strategies that inspire your customers.
⁄ In our VUCA world it is important to react to changes in an agile way, to adapt and sharpen strategies and visions and to prepare companies and people for the future.
Products are also subject to a life cycle and innovations are necessary to maintain your position in the market and within changing markets.
As experts for product innovation, we would like to work with you:
develop a sustainable strategy for your innovation activities, including the analysis of consumer and product trends

develop and define individual search fields that fit your brand
⁄ The workshop is designed for companies, in particular for those managers responsible for innovation, marketing, portfolio management, market research and R&D, who would like to develop innovation search fields.
⁄ Workshops on innovation strategy are individually adapted to the client's needs. Here are a few possible questions:
Who are our customers? How do our customers choose products?
What excites them? What needs do they have?
Which trends are relevant to my customers?
Creating awareness for Customer Centricity and Value Creation
⁄ Creative and problem-solving methods are used to look at the individual challenge from all sides. Brain-twisting brainstormings bring new ideas and perspectives to light. Topics are clustered and condensed.
Relevant areas and trends relevant to the consumer segment will be discussed and planned together with your internal company contact person in advance.
⁄ Depending on the individual concept, the workshop can be designed for one or two days.
⁄ The workshop is designed for 4-10 participants.
Fee for preparation, execution and follow-up
⁄ Dr. Gabriele Haack: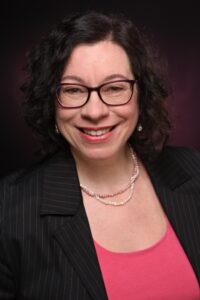 Workshop conception and moderation, innovation and change management expert, Agile, business & career coach, sensory/market research expert.
Strategy development and team building with EQ and mindfulness. As a long-term innovation manager, Gabriele Haack has developed innovation processes, integrating aspects of design thinking and agile project management.
This included the development of innovation strategies, trend scouting, search field definition based on consumer needs, organisation and moderation of ideation workshops, prototyping and clustering of ideas as well as concepts.
Sie begeistert sich für die neuesten Technologie- und Lifestyle-Trends. Since 2018 self-employed as a consultant, trainer, workshop organiser, agile and career coach for product innovation, strategy development, change processes and agile transformation.
Personal values such as mindfulness, appreciation, humour and curiosity shape Gabriele Haack's professional life.
Innovation Award of the Unternehmensgruppe Theo Müller, R&D.
If you are interested, please contact us: info@lifecare.network. If you have any further questions, don't hasitate to conact us.
Other LifeCare.Network Workshops